Discussion Starter
·
#1
·
I ran accross these on my camera the other day and figured that I had better get'em down loaded. I'm no professional photographer but their not to bad[
][
]
Base camp get together.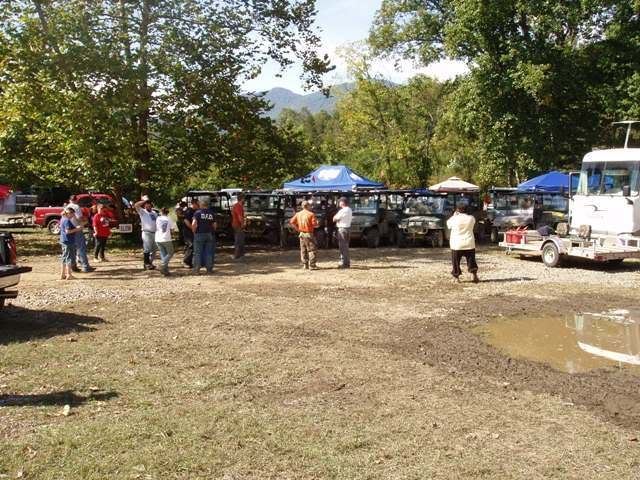 Base camp meeting area where all the door prizes were given away, evening slide show and of course where all the great food was staged.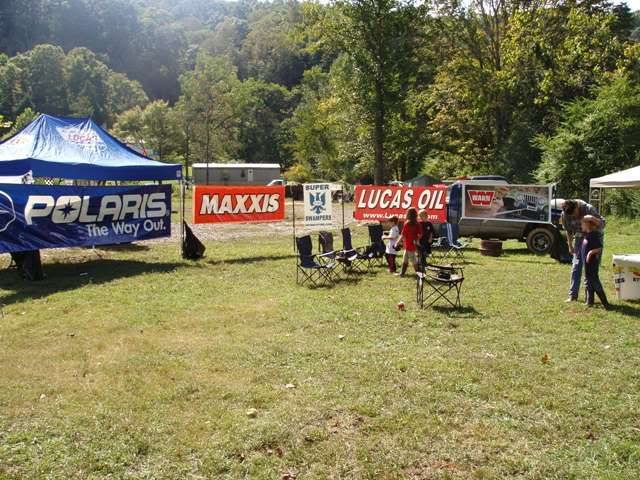 I was able to get some of the kids to slow down long enough for a quick pic. It was kinda funny that there were more girls there then boys.
The beginning of a main trail head. You could grab some last minute things to eat, drink, ice or maybe a map.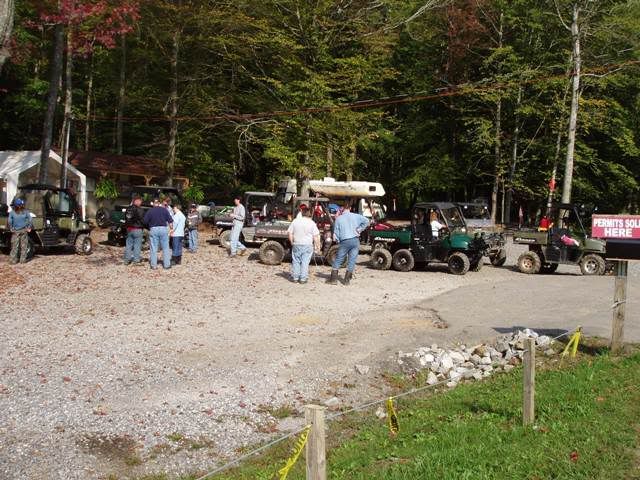 And the way we go.........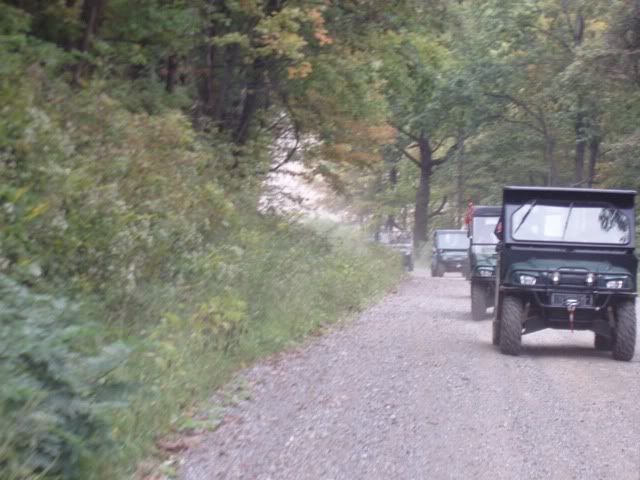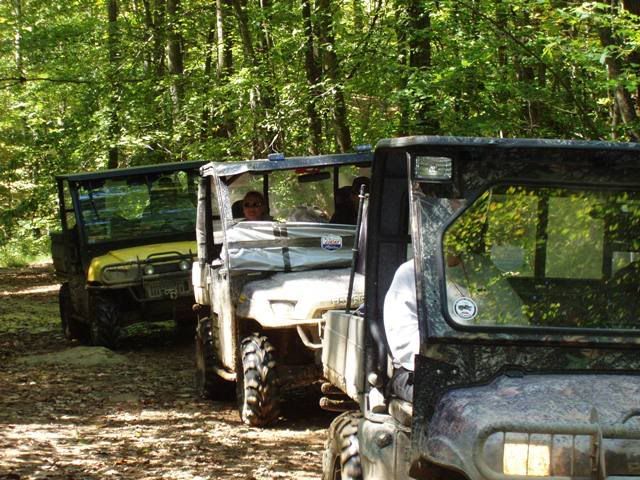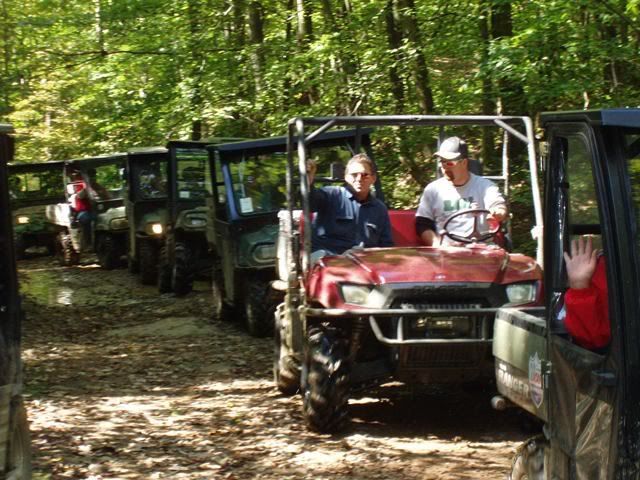 Police escort into town for our big eat'in at the Cracker Barrel. I can tell you this ride was a blast. They took us right down the main drag into town. Boy did we get some funny looks from alot of people [
].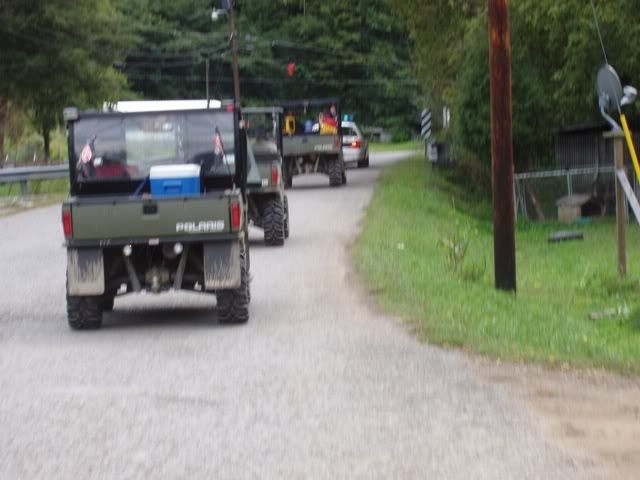 A meeting of the minds here at one of our trail side lunch breaks. Wade, Jere and myself. Jere was about to lose his britches so we figured we had better stop and eat [
][
][
][
]. LOL
One of the pit stops was on top of the mountain at the windmills. I had no idea how huge these things were until we got up to them, they are unbelievable!!!!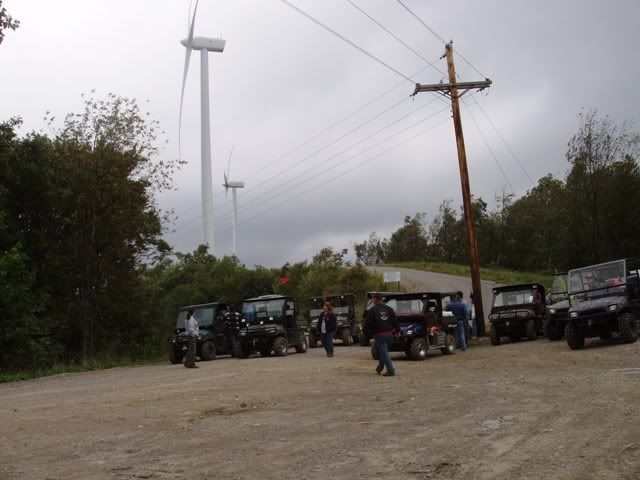 You can kinda tell how big they were by the size of their bases. This picture shows some of the kids playing around the base of one of the windmills.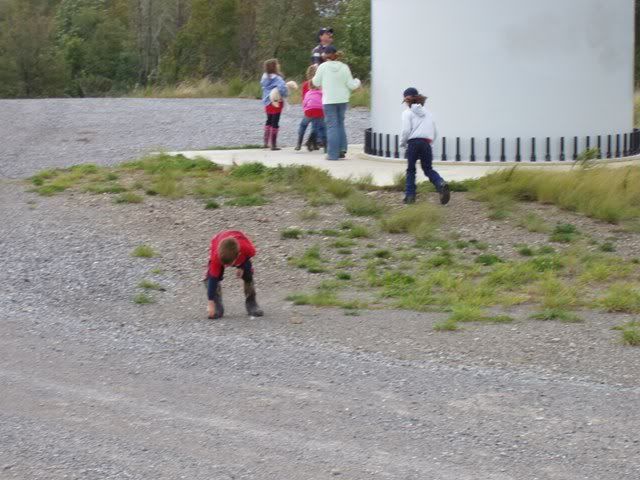 Heading back down from the windmills for some more riding.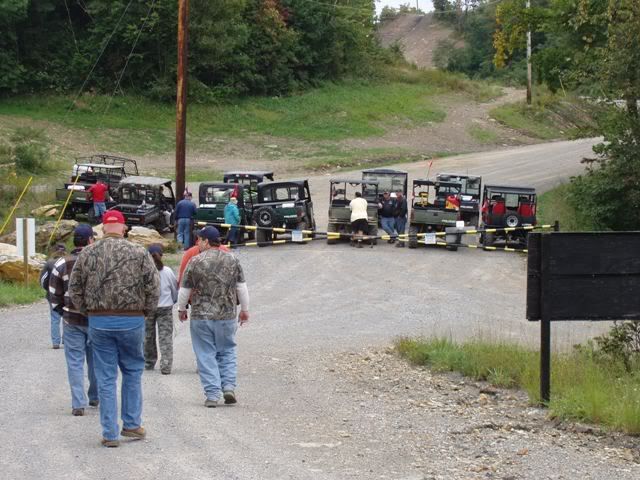 Another pit stop on the trail. Good time to grab something to drink and get some pictures.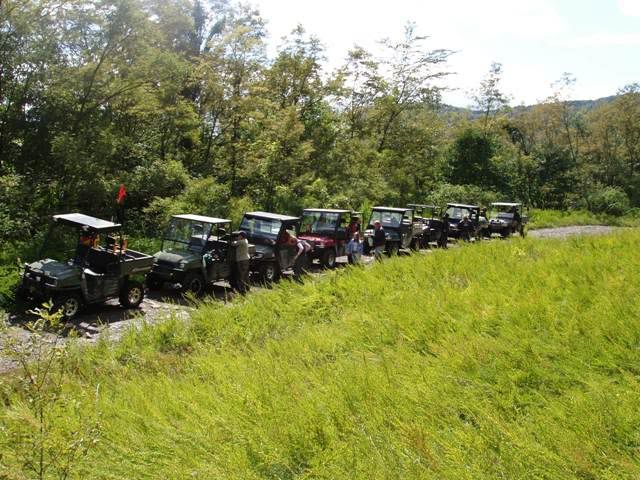 A shot of my crew and believe it or not you can actually see some mud on it [
][
].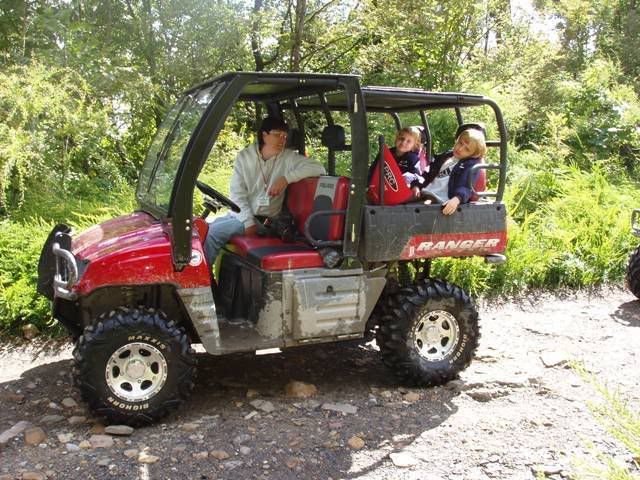 My two little rug rats, Walker and Texas Ranger [
][
][
][
] I thought that picture came out pretty decent.
Believe it or not that is the little store at the trail head I mentioned earlier. We were a few feet up the mountain that day [
].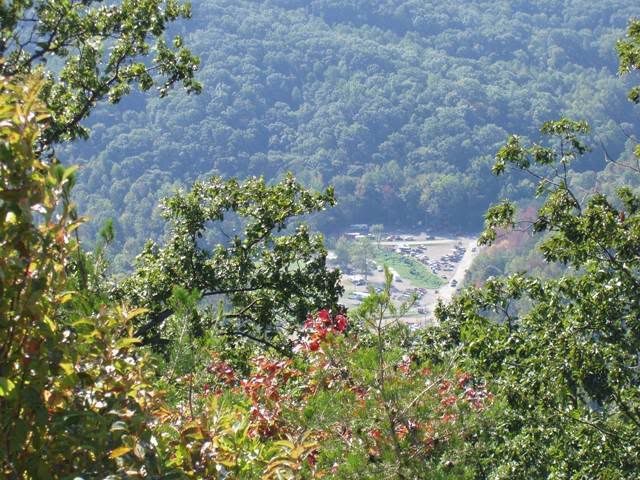 And last but not least a shot of just how beautiful the country side was down there [:0].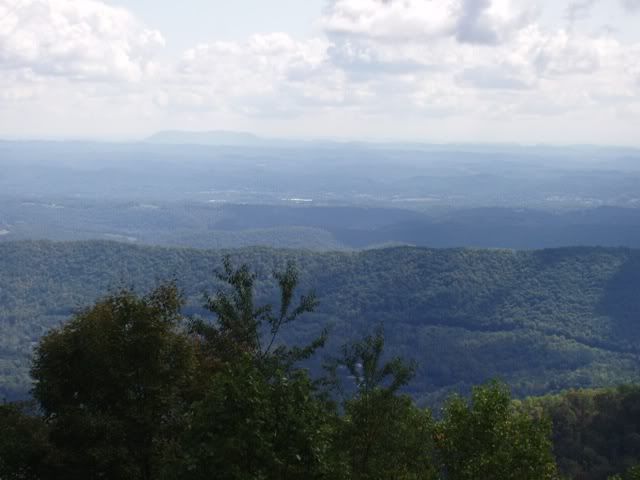 The rally was a great time with good food, good riding and good friends!!!!!!! The door prizes were awesome and the trails were a blast. Hope you enjoy these pics [
][
].
Brian