Discussion Starter
·
#1
·
Here's my solution on a budget for a 4 direction plow.
The controller is a arcade game joystick I got off ebay for $8. I then wired it into a plastic box that is connected to a bracket with 2 knob screws to take it on and off. The wiring connection is made with a trailer plug.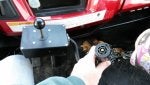 the plug goes in under the dash out of the way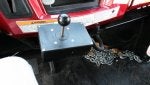 a warn winch that was already on my ranger is for the up/down.
and a traveler winch from tsc is for the left and right.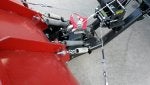 I used a minibike throttle cable to pull back the existing plow angle lock I had on it already.
I made a pedal to push to pull back the plow angle lock.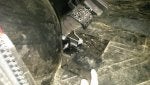 I used the lock still because I was afraid if I hit something to hard with just the winch holding the angle, it might be broken.
Here is it in action.