Discussion Starter
·
#1
·
The weather had taken a turn for the worse so we thought it would be a great day for a ride.
We had two side by sides and a quad. It's always nice to have some different machines on the trail to mix it up a bit.
Since it had been raining the night before we decided to meet at 8 AM after the sun came up.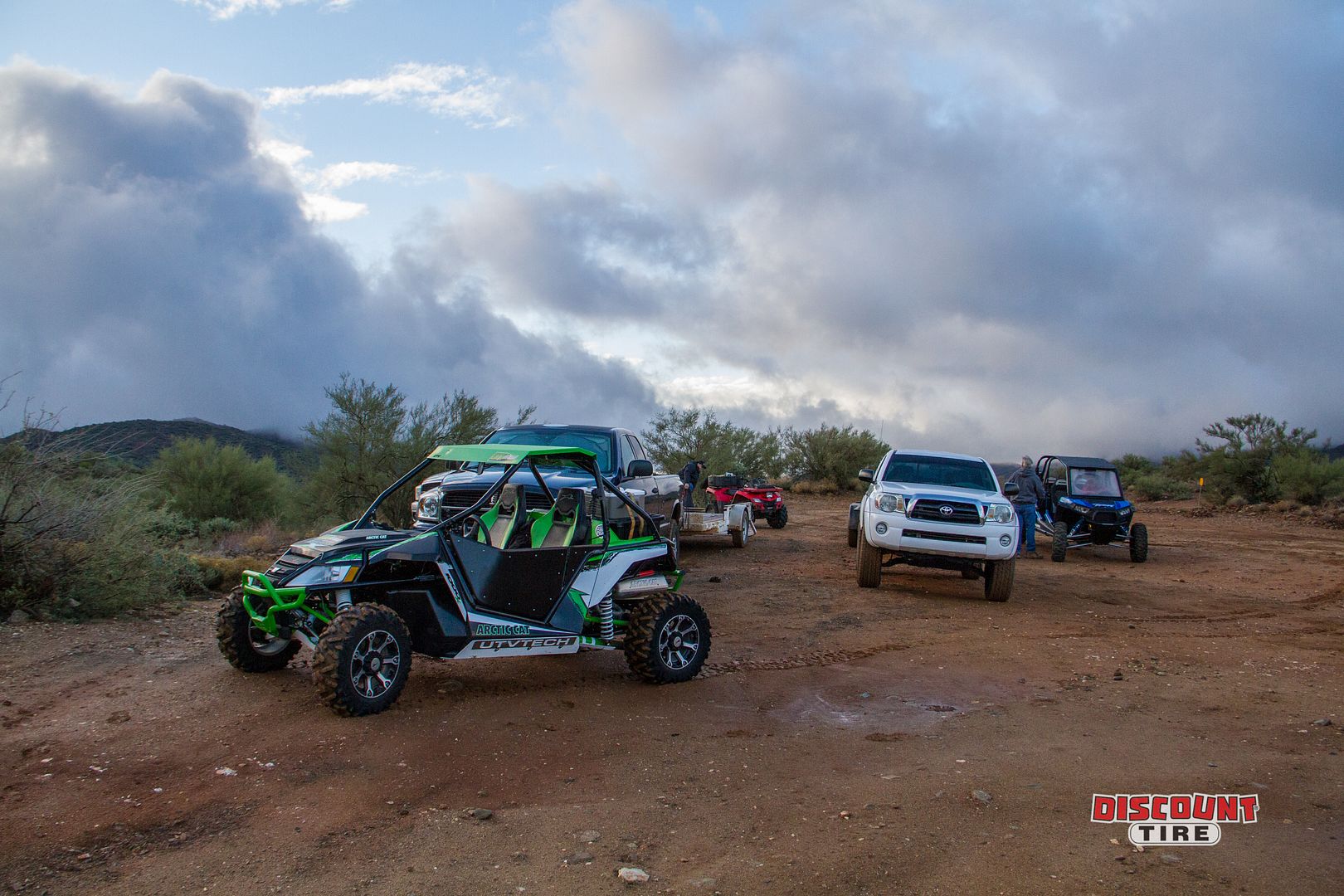 The rain had stopped and it was cool for us at 47 degrees. I led the way on one of my short cuts up and over the mountain. It was a bit eerie riding on some rocky technical trails inside a cloud. Visibility was not very good at times to say the least.
Once we made it to one of the many mines in the area, the weather cleared up a bit, it was beautiful.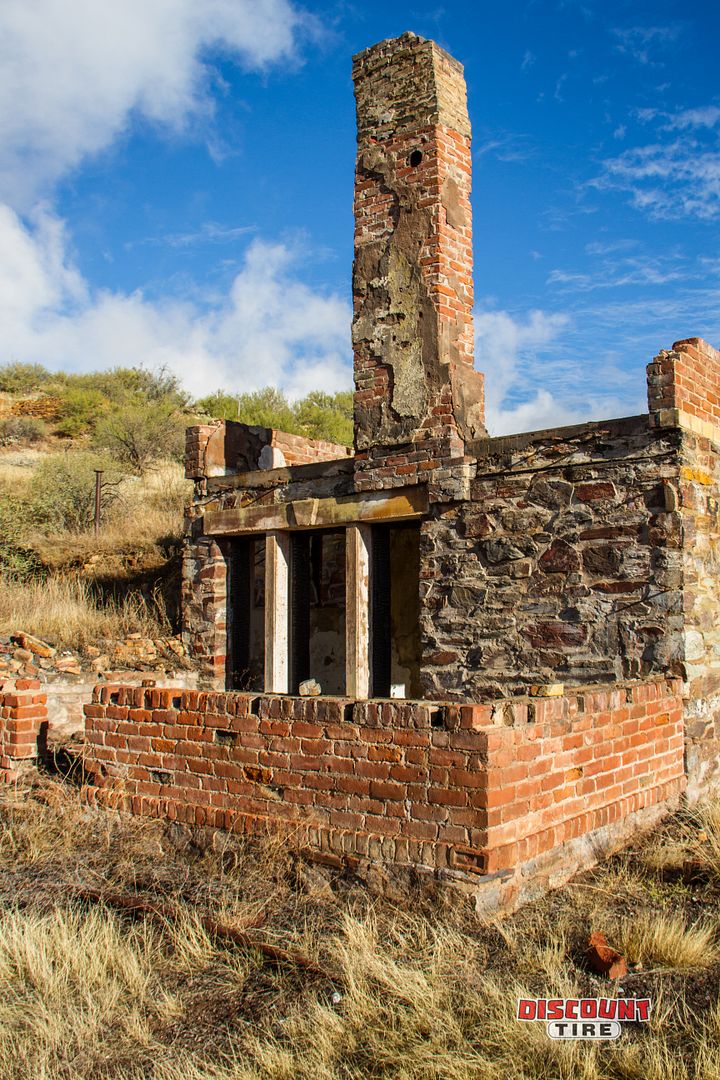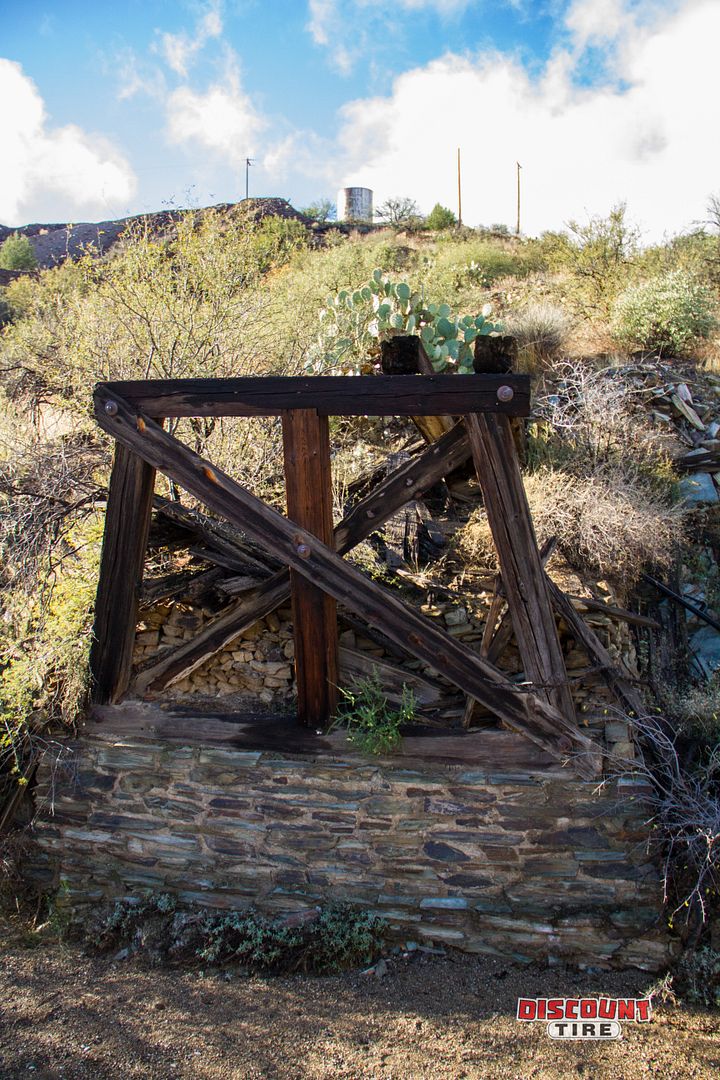 After some exploring we headed over to one of my favorite trails, the Desoto Mine Trail. This trail is listed in Arizona Backroads & 4 wheel drive trails book. I don't go by the book but I do most of the trail depending on how long we are going to be out.
We took one of the many side trails to the top of the mountain above Desoto Mine. I'm not sure why Jim didn't follow me up this steep climb…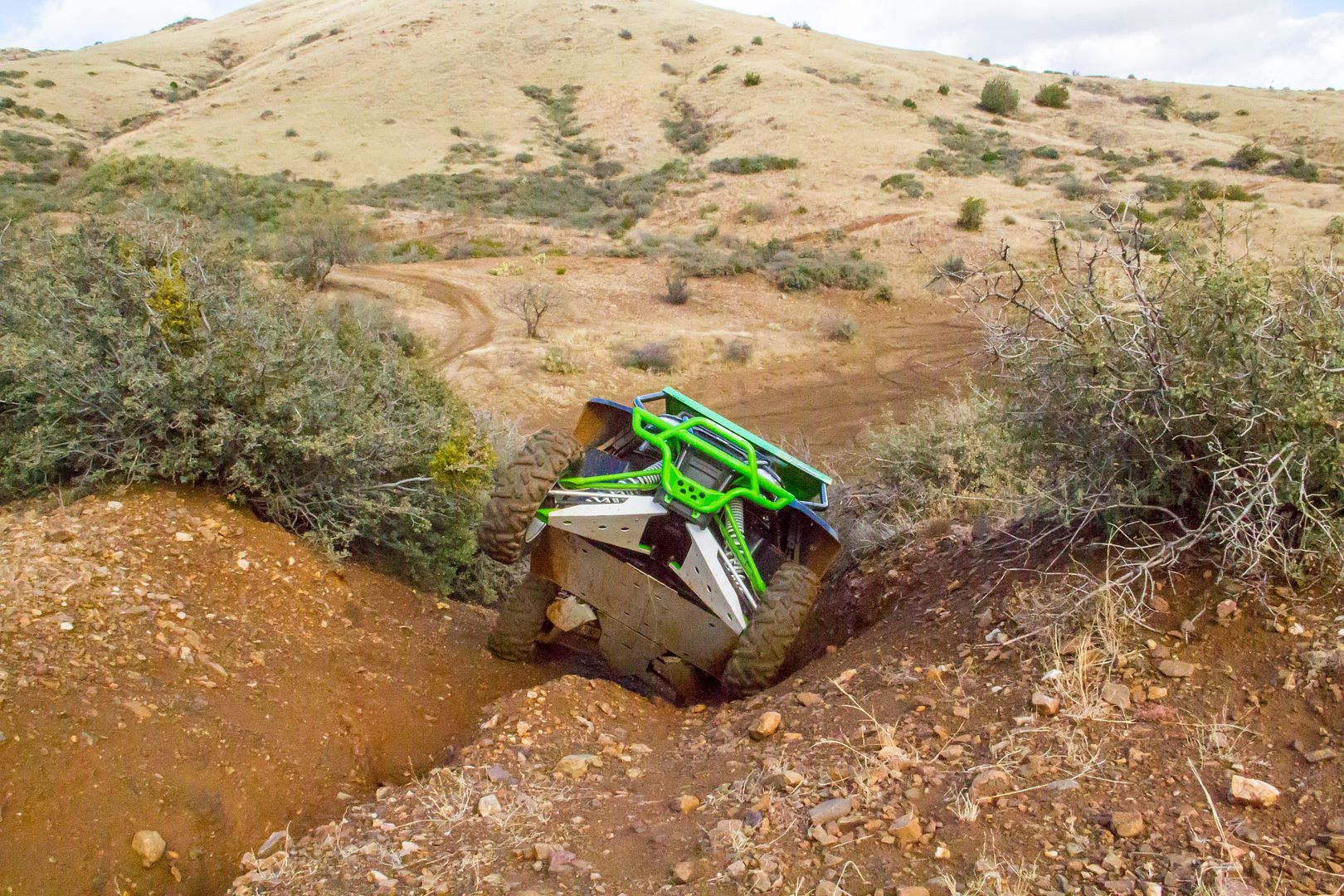 Normally you can see for miles but today most of our view was blocked by scattered clouds.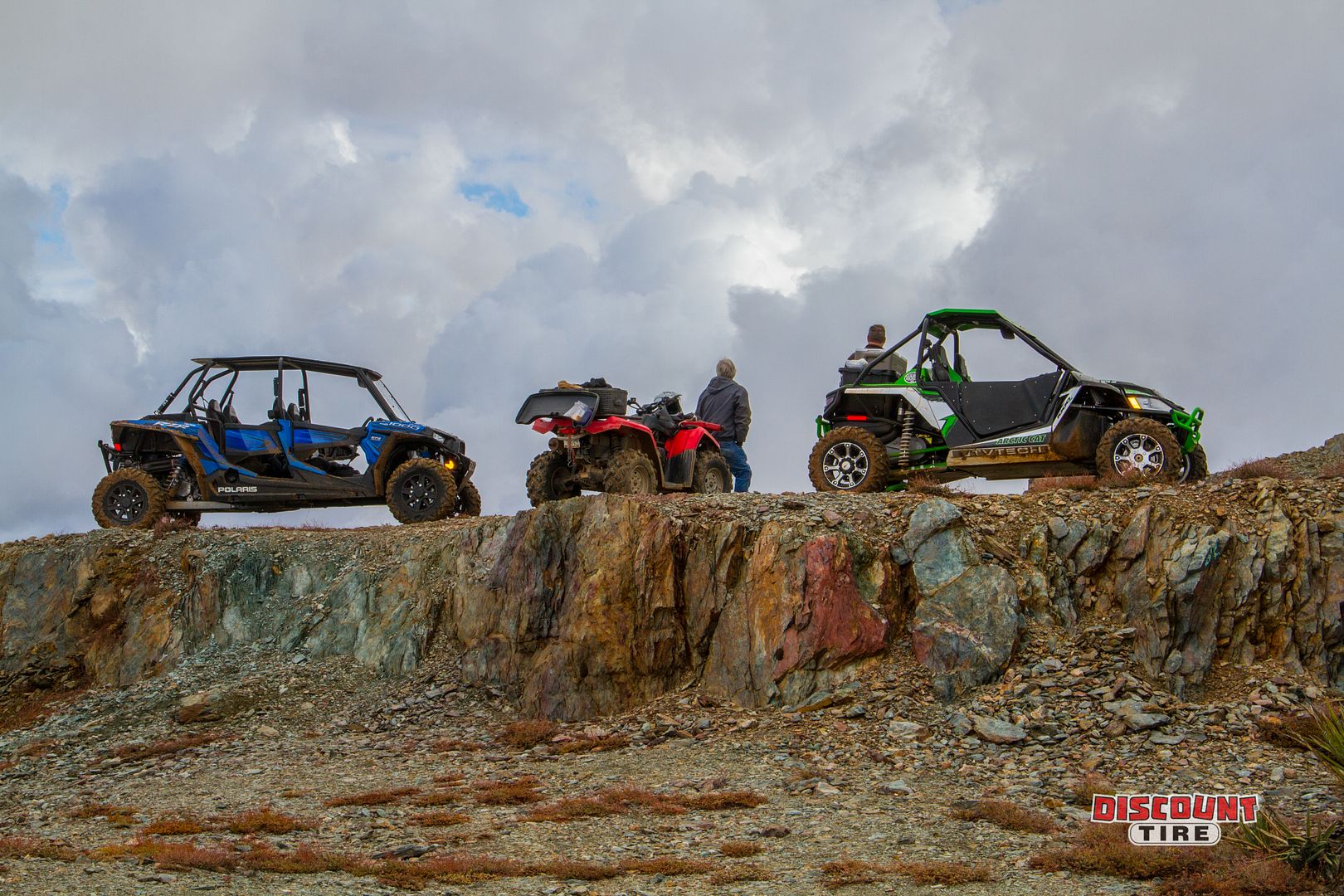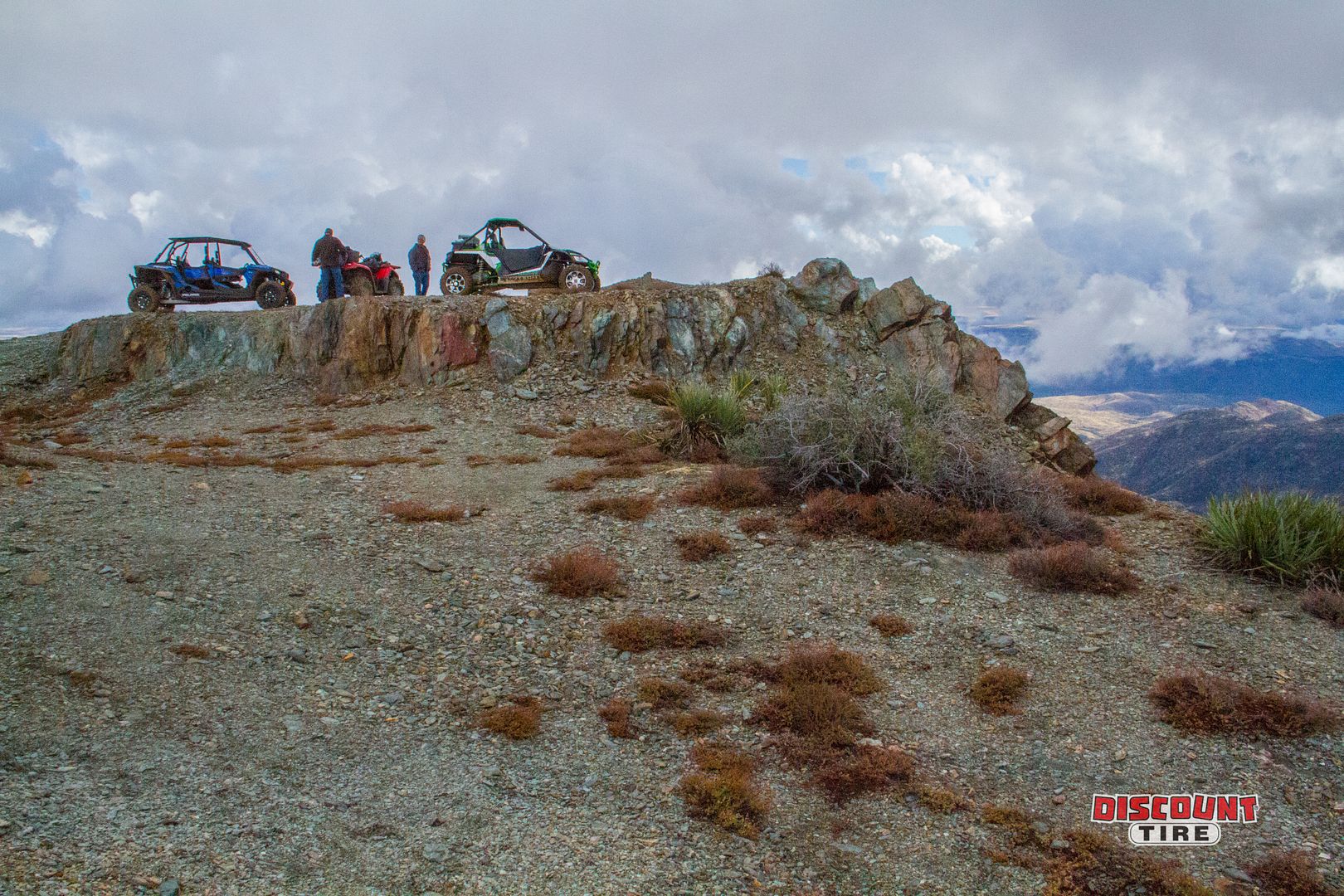 We headed back down the mountain on a very washed out trail.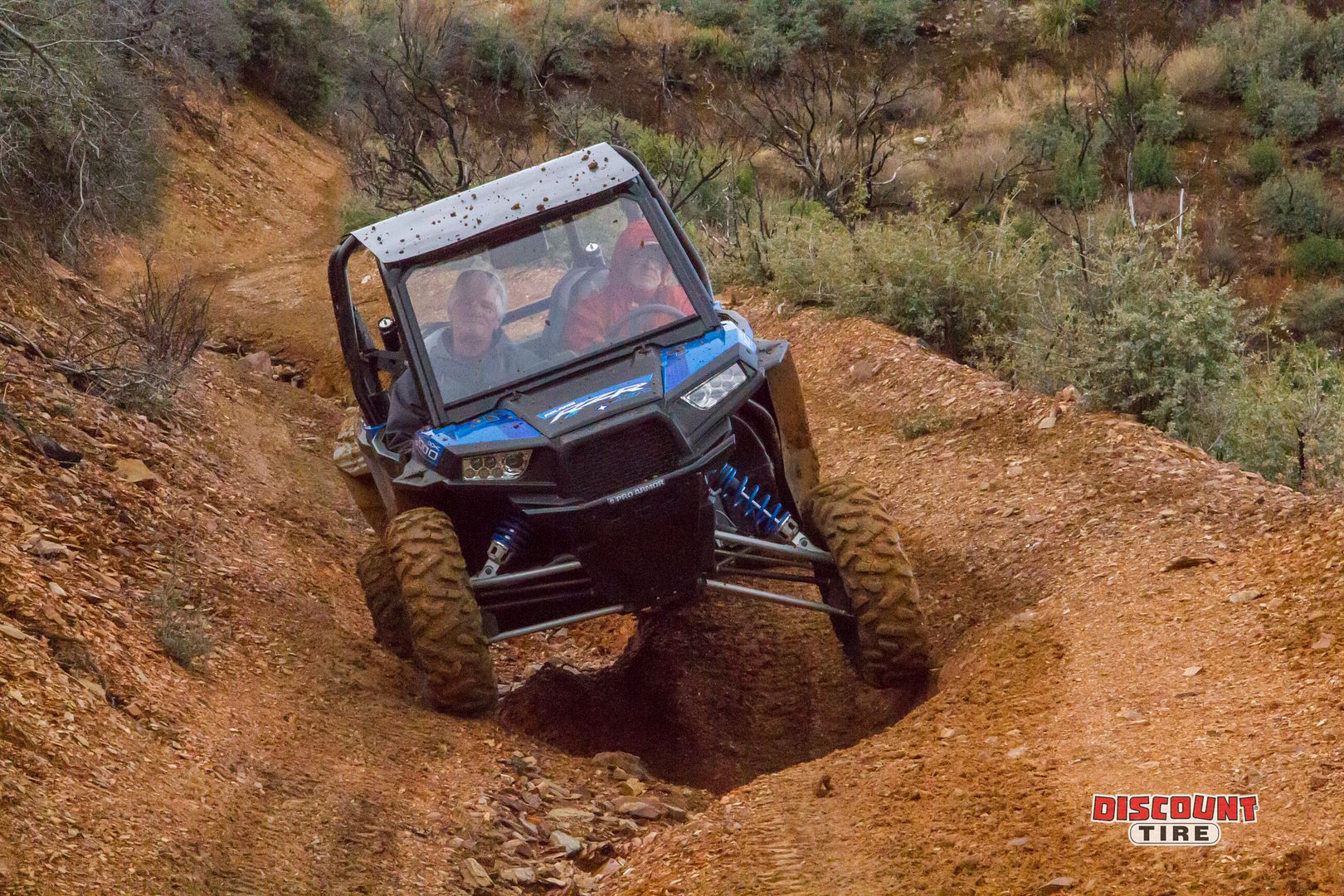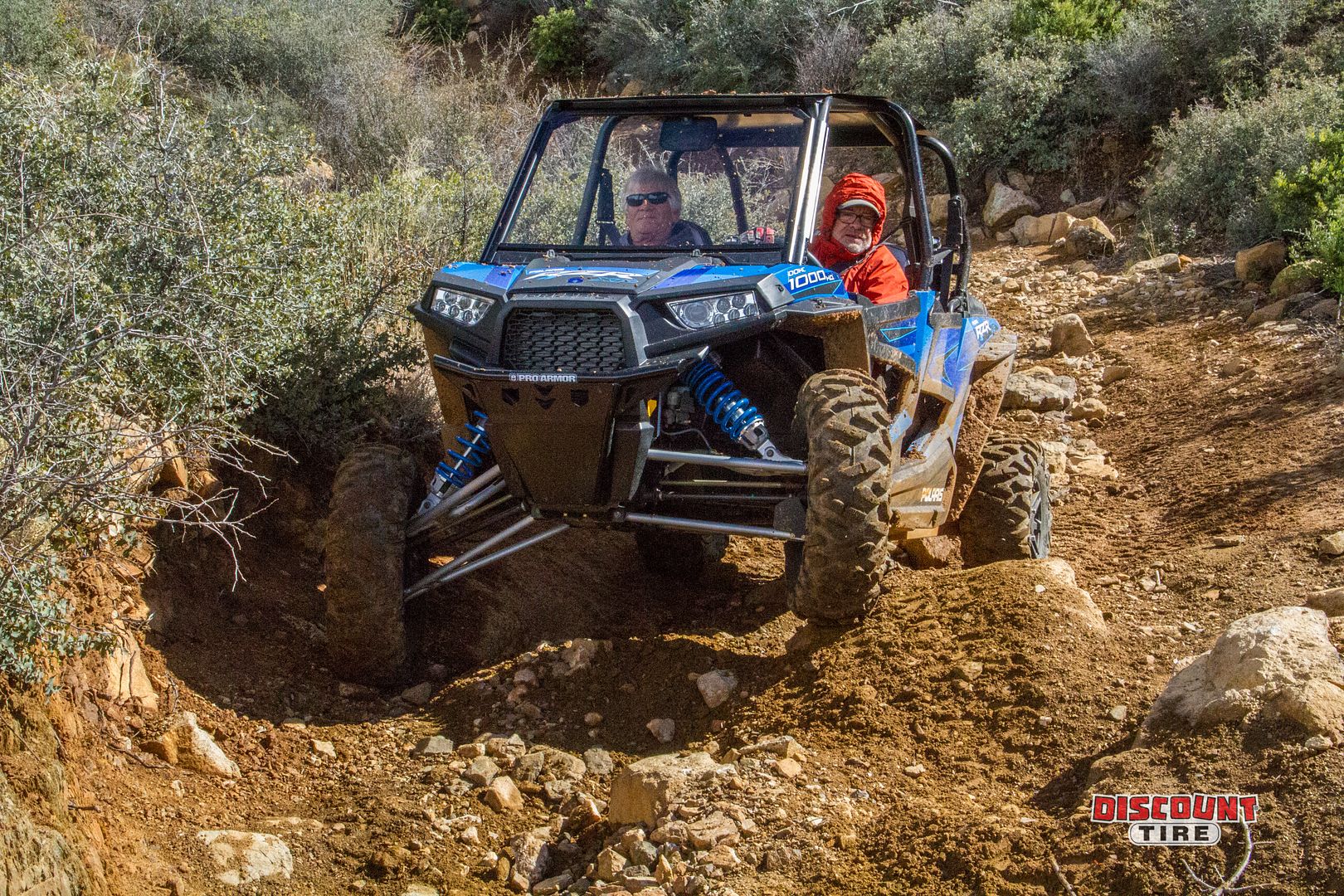 The clouds became dark and seemed to be building just off in the distance.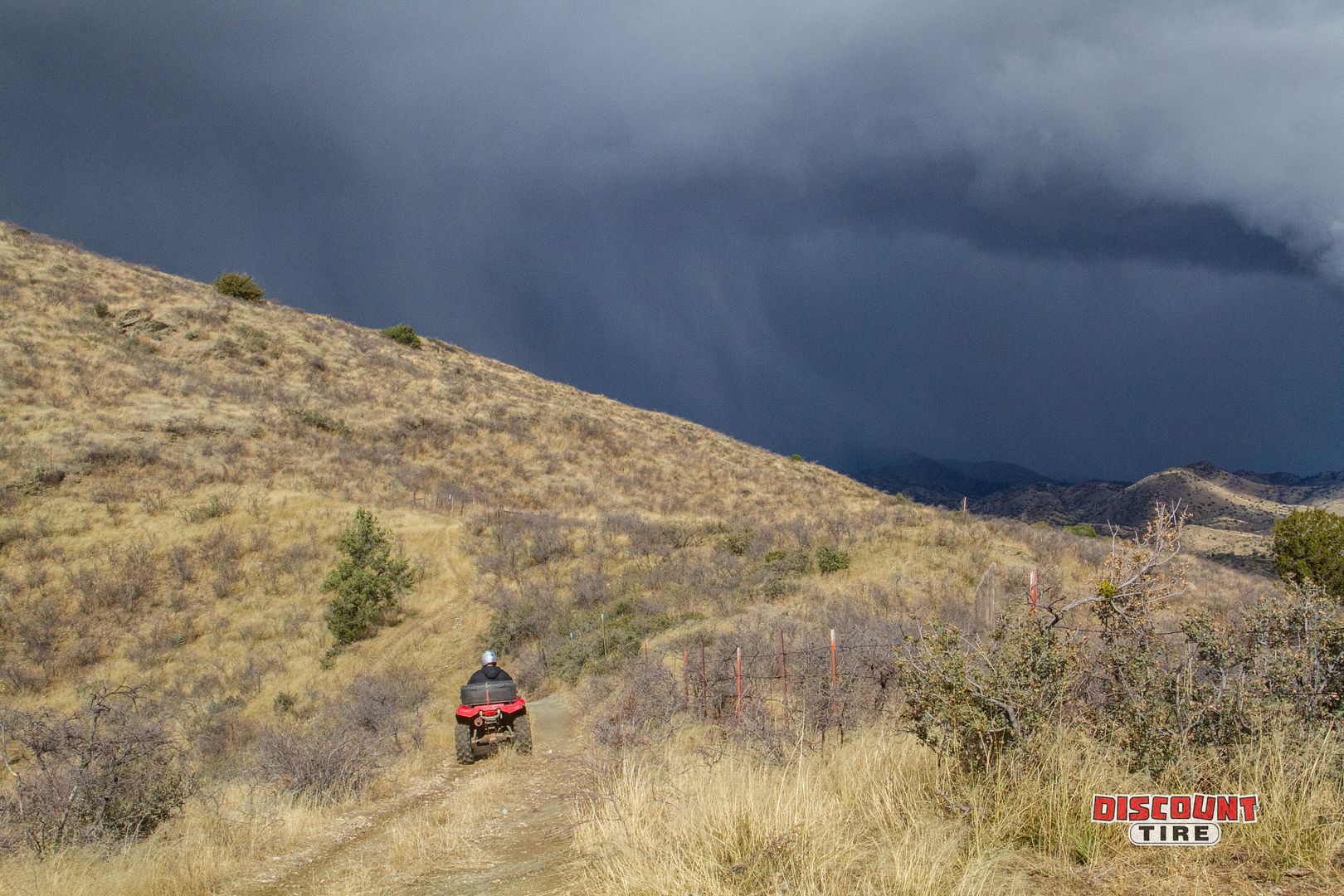 I decided to take one of the only trails that heads back to a main gravel road. This trail was in much worse shape than the last time I was on it. It was really washed out and had a lot of large jagged rocks to bounce over.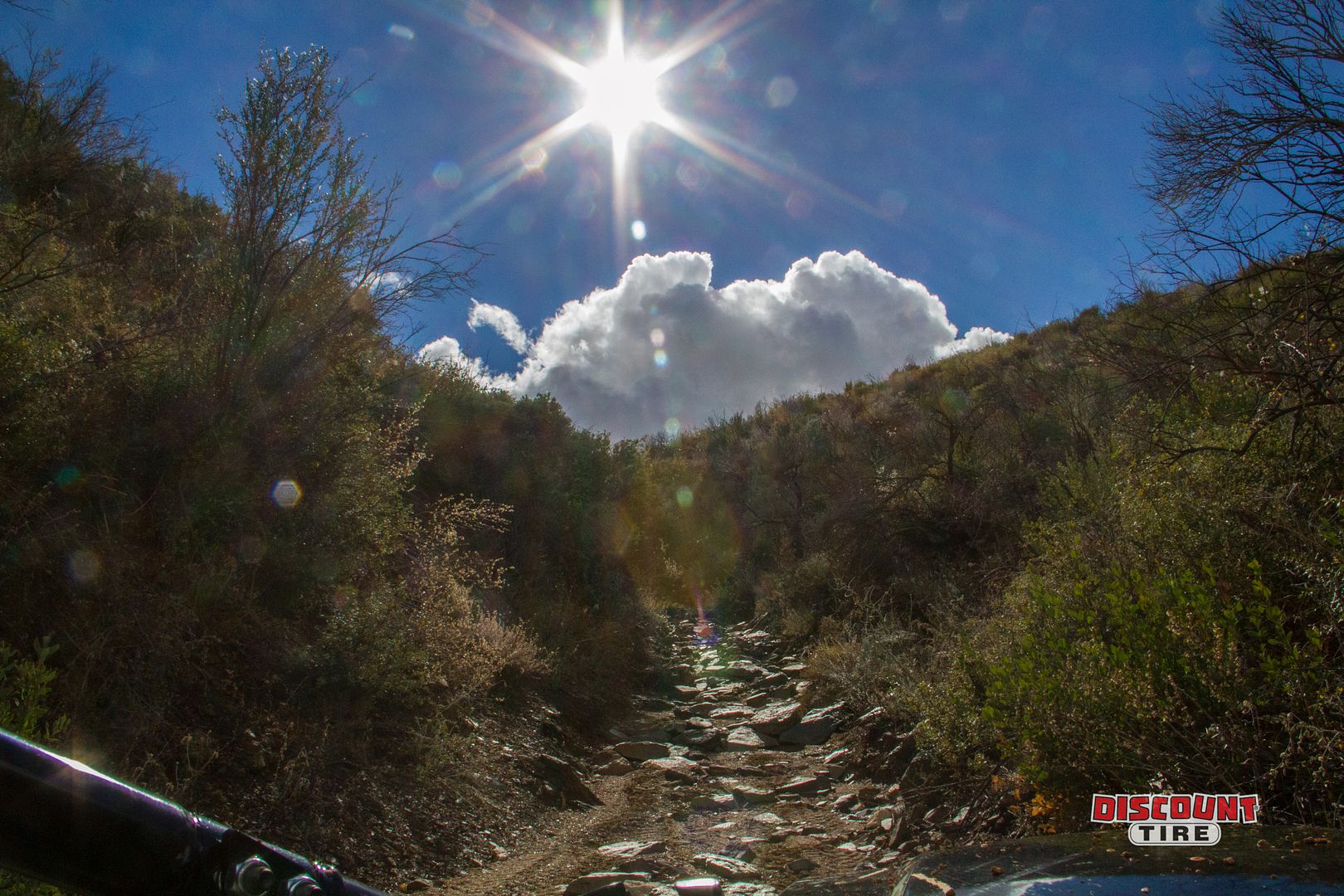 This ended up being not such a good thing for me as when I reached the top Zane said I had a flat tire. I pulled to the side of the trail and started to work on the tire. I was trying to plug a large gash in the side wall when Zane squatted down next to me and said, "What about the other 2 slits?" Ugh… There were three large holes in the sidewall, each was about 3 inches long. There was no way I was going to plug them all. (But that didn't stop me from trying.)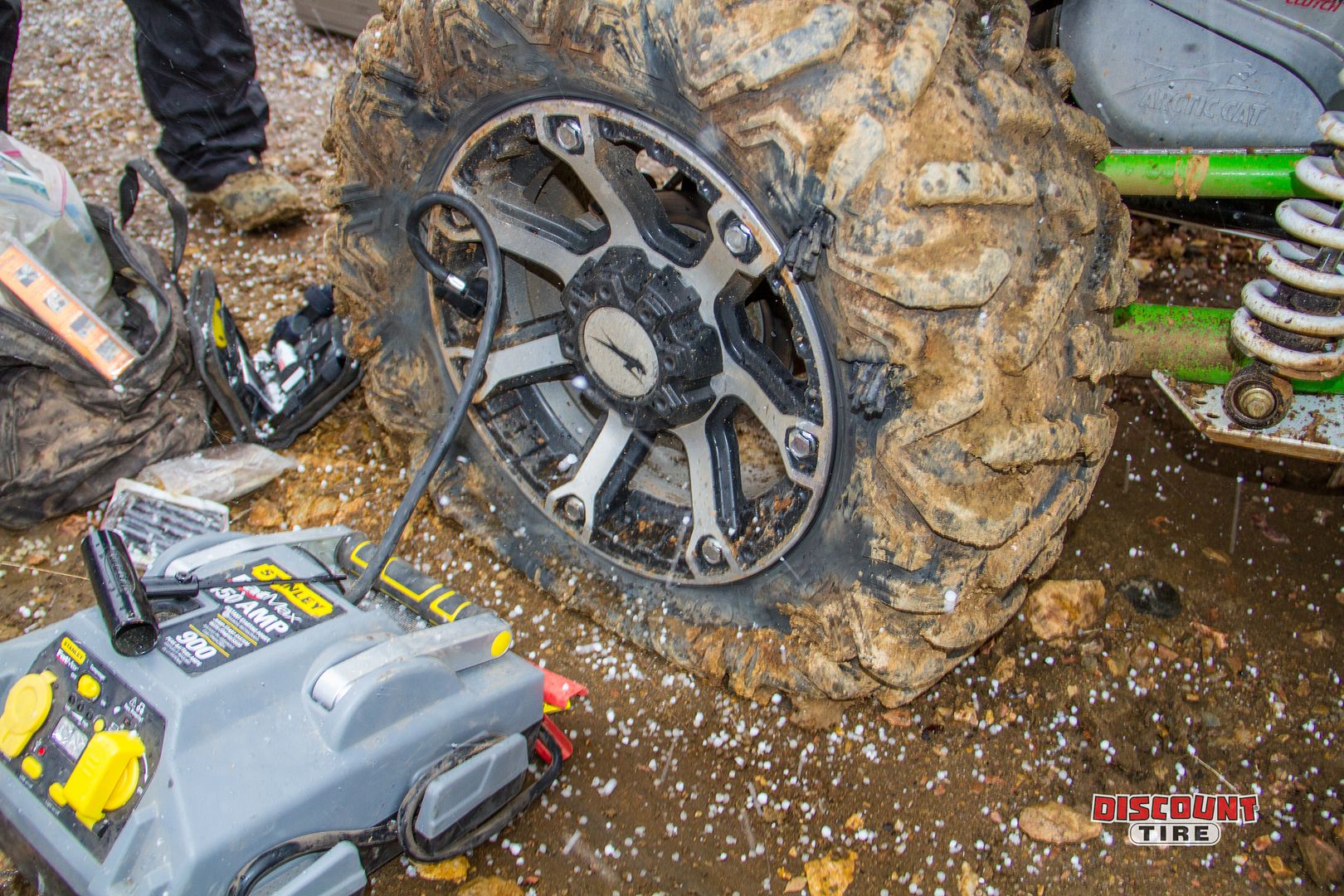 After giving up on the tire, the weather added insult to injury and it started to hail.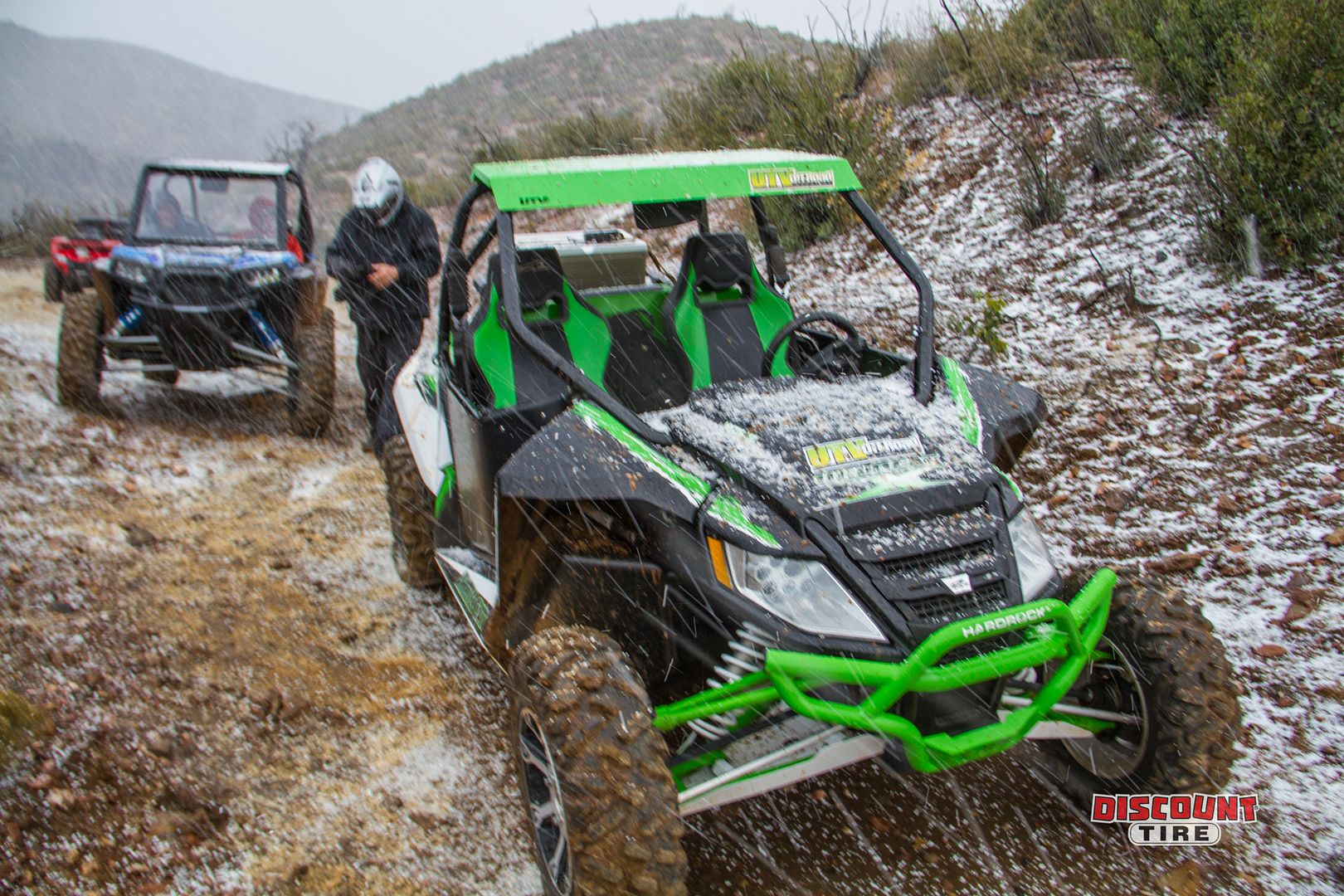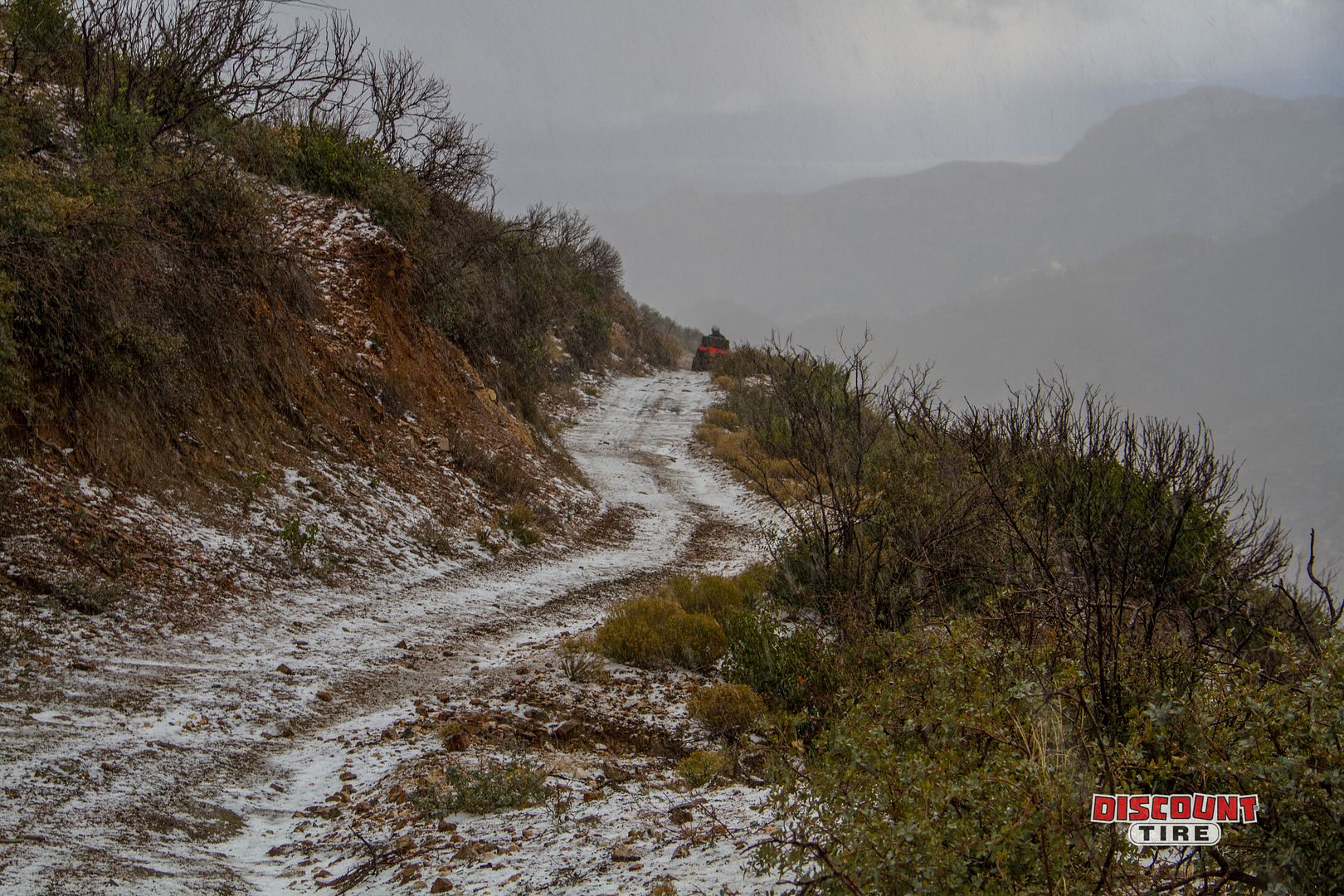 I decided to drive the 4 miles down the mountain to the main road on a flat rear tire while Zane went back to get my truck and trailer.
We ended up making it out safely and we all really enjoyed the ride (and the ever changing weather).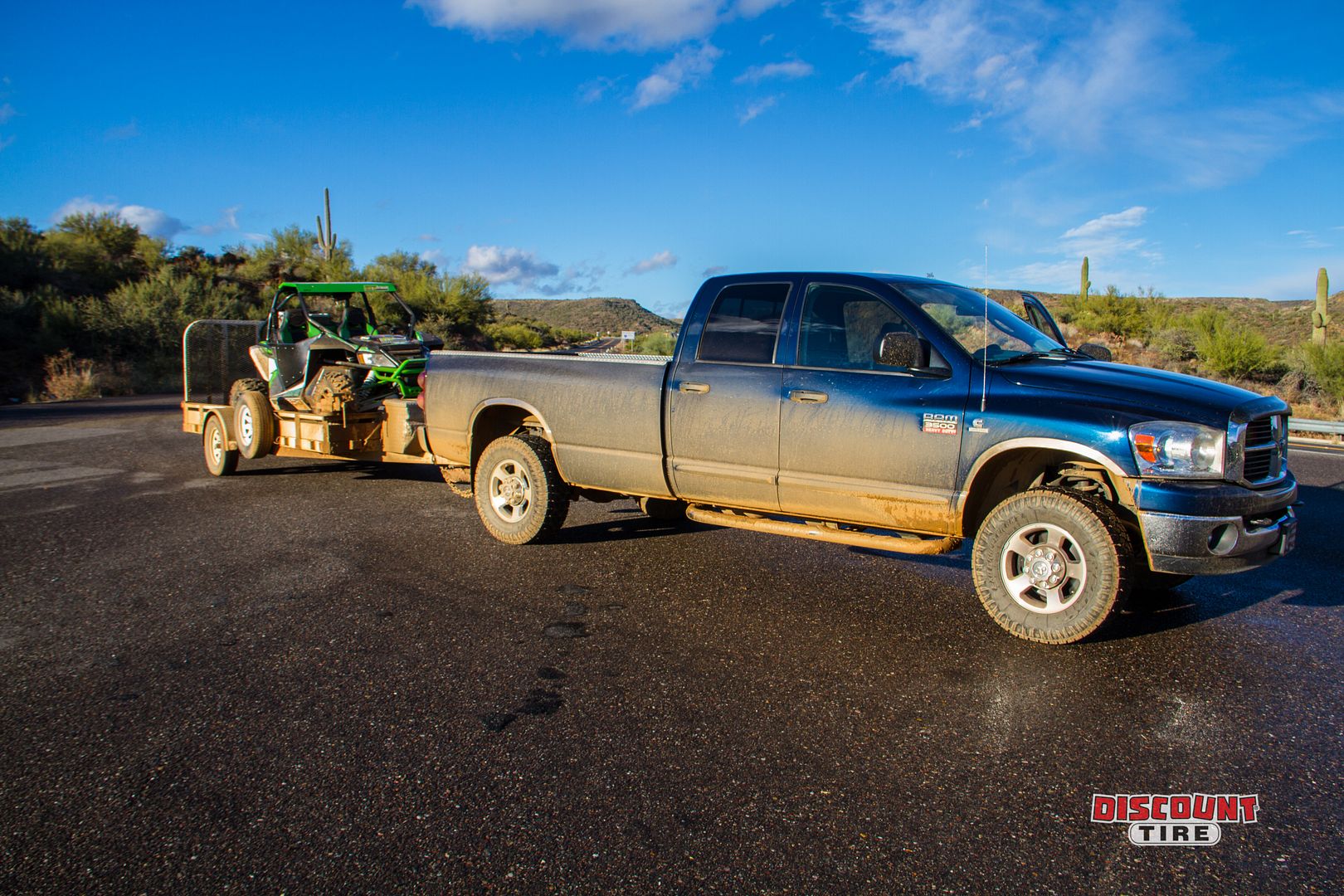 Check out the link below for additional photos:
Desoto Mine Trail 12-14 Slideshow by DTDForums | Photobucket
Shameless plug for the great company that employs me... I love
Discount Tire
! I was first a customer and now I work here. Our values are simple, put our customers and our people first, offer great prices on great products, help keep people safe and make friends. If you have never made a purchase from us please let us know how we can earn your business. If you are already a customer of ours THANK YOU! We look forward to helping you, your family and your friends again. We have a large selection of tires and wheels for your car, truck, trailer, and your ATV/UTV and we guarantee the lowest prices on everything we sell. Please check out our selection by clicking the link below. If you don't see something that's on your wish list please reach out to us so we can track it down for you.
Discount Tire
Thanks for reading!
Don McNeilly
Discount Tire