Discussion Starter
·
#1
·
I've always carried a 5 gal bucket in the back of my UTVs (used as a trash can, tool box, catch-all, emergency cooler etc). It always slides around or dumps over in the bed so....with my new home made lock n'ride plugs ready to go, I made a simple bracket, and used an old belt to keep the bucket in place.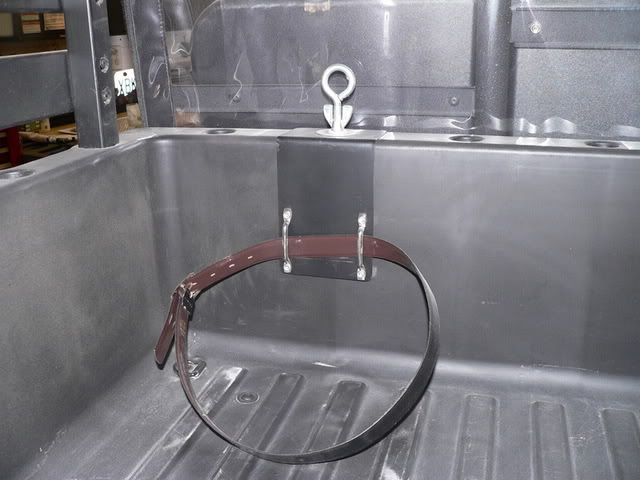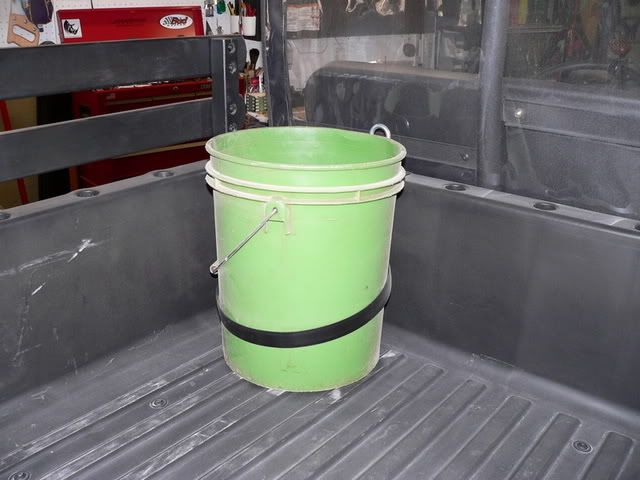 My bro-in-law gave me a cargo net from a car. I put a S hook on each corner and stuck it in the back of the bed. Now I can keep bigger stuff from sliding around (like ummmm, a cooler for example[
])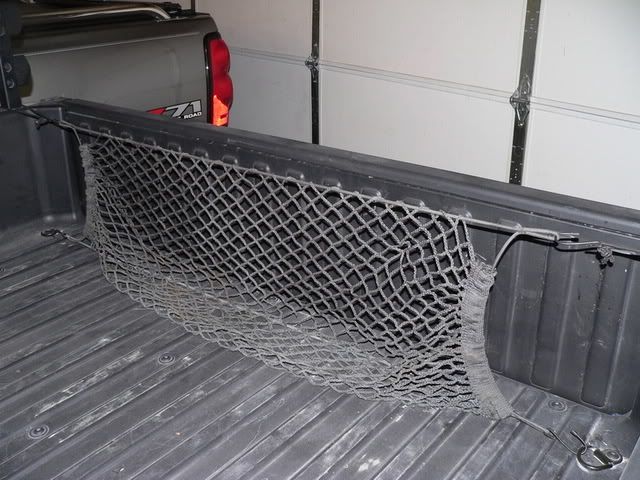 When I installed my winch I noticed something interesting about the Polaris receiver that mounts up high. If you replace all the grill pieces, you can't get to the hitch pin without removing one of the grill pieces again[?] To make things easier I welded a small washer to each of the 2 screws for the top grill piece. They are now thumb screws and can be removed and installed easily.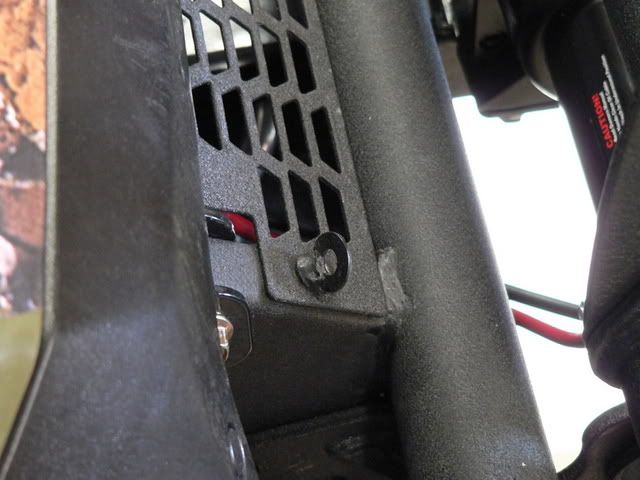 Finally, a member here (I looked and could find the post again otherwise I give him all the credit!) suggested using a car window sun screen to keep the heat in the engine compartment and out of the cab. This works fantastic, and it costs $6, what a great idea!