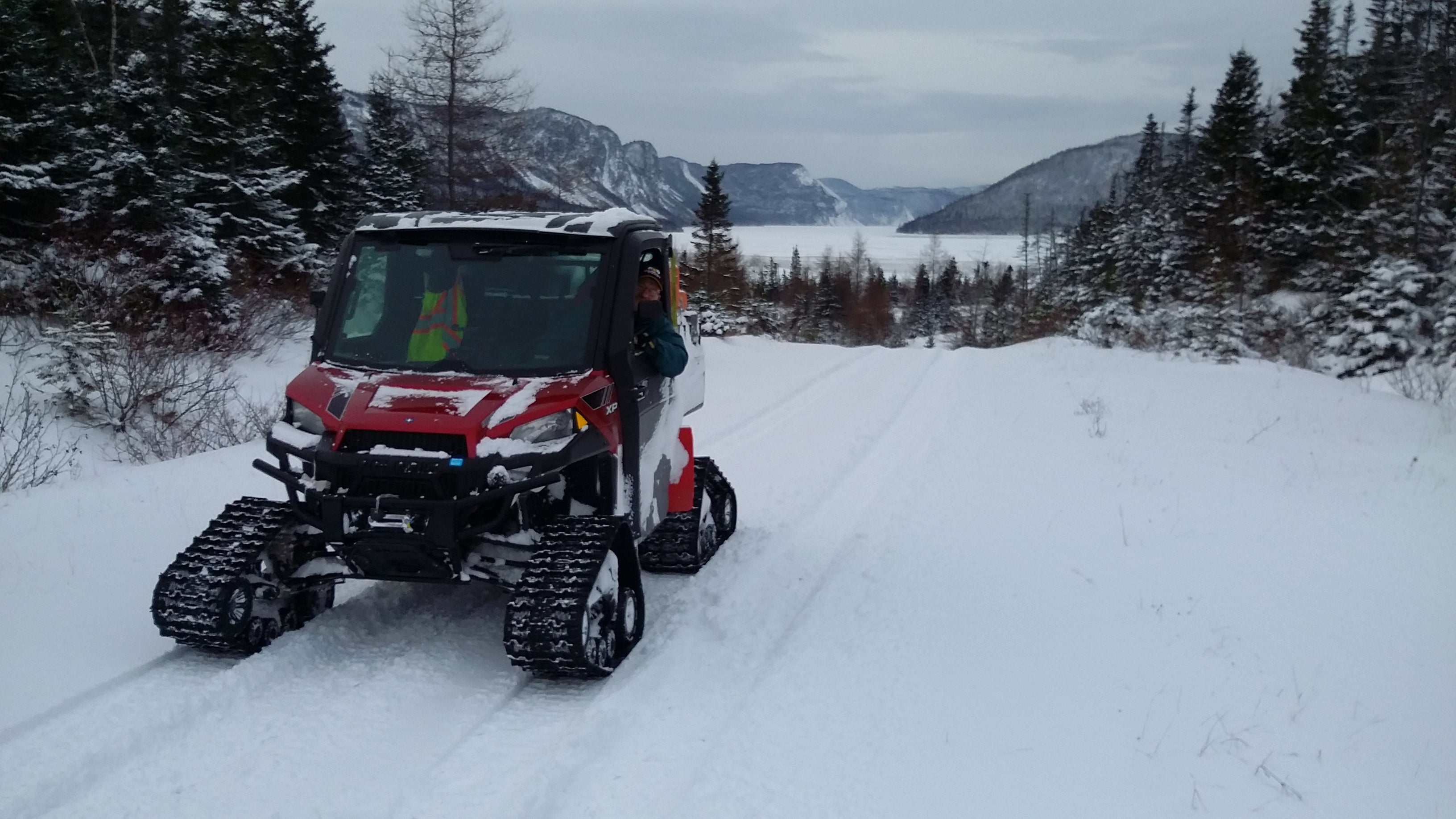 2
These photos were taken looking towards Goose Arm, north of Deer Lake in western Newfoundland. There were about 10-30 cms of snow with temperatures about -12 C. My wife and I drove about 30 kms from Corner Brook (Hughes Brook) through the mountains. I was able to average 35-50 kms/hr. A friend followed me in an F250 4x4 with no problems. It is unusual to not have much more snow at this time of year.
My gas consumption was about 20 liters for the return trip. The big F250 diesel used only a fraction of that!
I have my engine air intake moved inside and I noticed a significant increase in cab noise when pushing though the snow climbing hills. The clutch air intake remains problematic, even though I have the original frog skin plate replaced with a more porous and larger sponge filter. I needed to stop twice to clean it ( with my hand on the tubing under the back rest I could detect the difference in the temperature when it became restricted).
This is the second year with these new Polaris tracks and I continue to be very pleased with them.