Discussion Starter
·
#1
·
I thought I'd share it coming to life. I would like to thank prc. for helping me decide on parts,like cab,windshield,big horns ect.and for other input, also I need to thank Carnivore (Curt) and R.C.Wood Inc.for <u>helping</u> with designing and help building and suppling warm garage.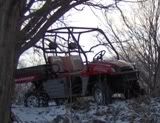 I followed someones Tip on installing parts notice (KEG) on trailer.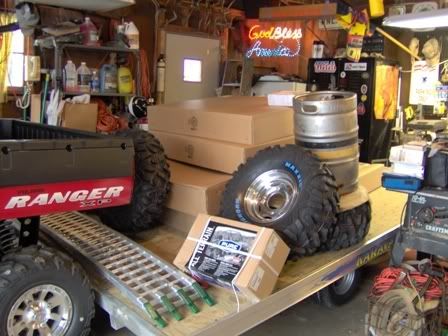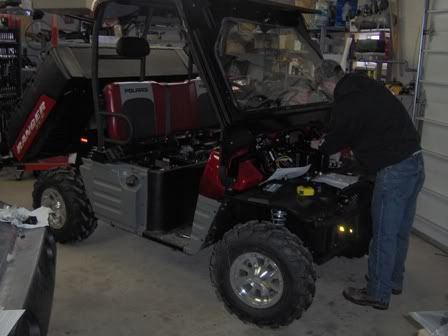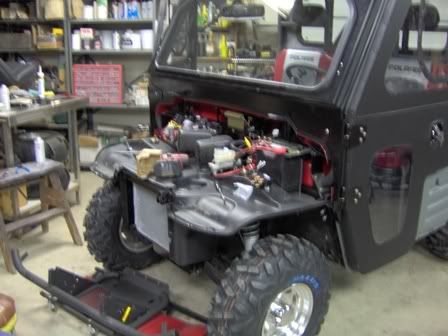 Let me OUT !!! I like light system range ware cab comes with and back up lights!!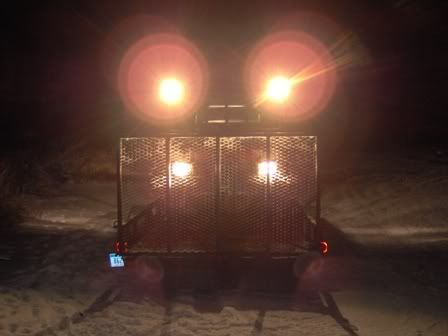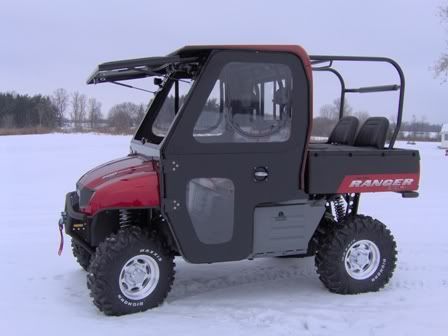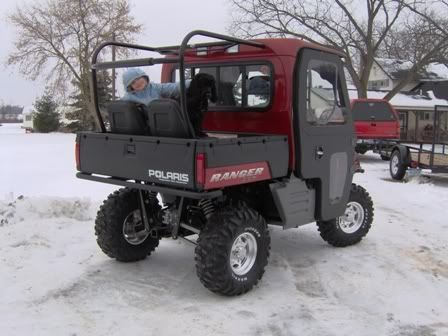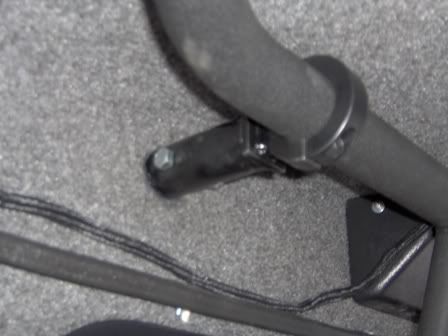 I'm not a concrete cowboy no more..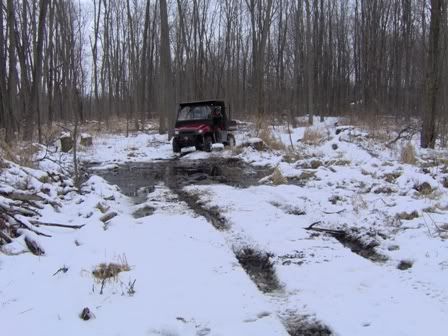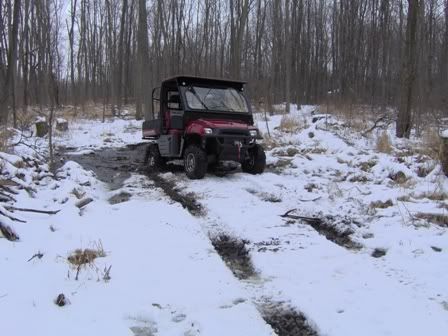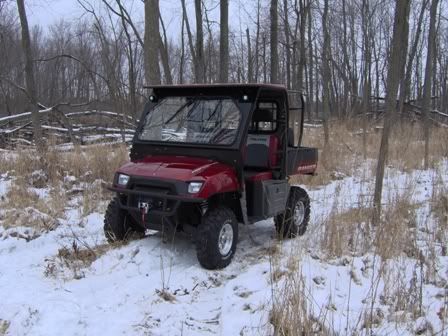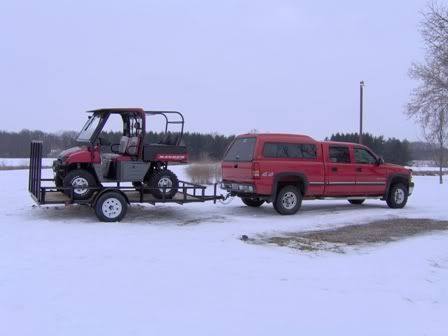 Range ware cab,windsield and 2" lift 27"big horns, extra cage and seats not impressed in quality of cage ect. Warn winch, polaris plow,doors are nice for bad weather,easy on and off.
Enjoy !!!