Discussion Starter
·
#1
·
I purchased my Ranger last November for plowing the drive and fun with the kids. I have slowly been working towards getting this machine the way I want it for fun. This past week I put a High lifter 2" bracket lift, SATV forward arched A-Arms and I have a set of MSA Diesel wheels wrapped in EFX Motoclaws 30x10x14s on the way. Here a few pics of the progress.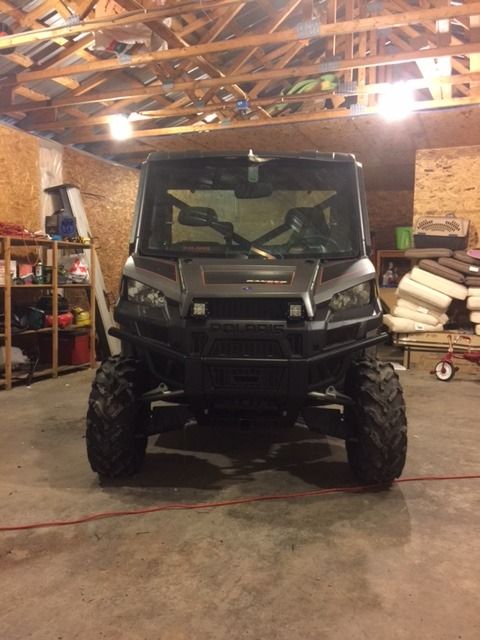 This is stock with no lift yet.
This is with the High Lifter lift on the passenger side with driver side still stock.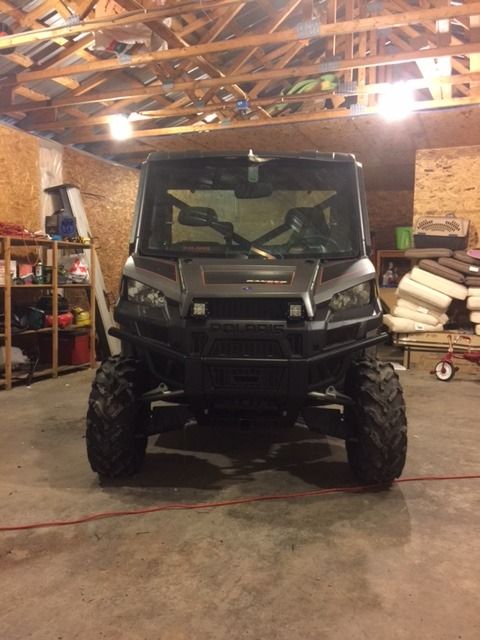 This is what it sits like with the High Lifter 2" lift installed with stock wheels and tires.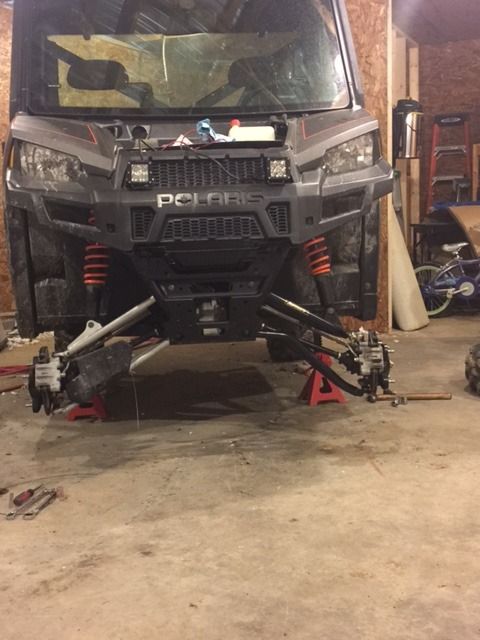 Here is with the SATV forward arched a arm on the driver side with passenger side still stock.
And....This is where it sits right now awaiting the wheels and tires with the lift and arched a arms installed...I do have the bumper back on now.
The SATV A-Arms are really well built and sturdy as far as I can tell. I do not do any hard riding and have not even drove it out of the garage since I have put all of this on, so I can not attest for how they hold up under hard abuse. I will say they are thicker and stronger than stock so they will out perform them in an situation. I do however have one complaint about them that was easily fixed. The grease zerks that were sent with the kit are junk. They should have tapped and required the user to install the originals off of the old a-arms. I tapped mine out and did just that and that made a huge difference. (I took them back off just to do this after 3 of the 6 zerks check balls didn't seal and grease flowed back out) I did not re-drill the hole...I simply just chased new threads through and it worked perfectly. I have set the camber now as well but will re check when I put the new wheels and tires on.
When I receive my new wheels and tires this week I will post a new pic and some of a few angles.