Well, we spent lots of time with family. Dan's brother, wife & 3 kids camped with us at the sportsman's club. His camper had A/C and a satellite dish, so we put up with them for the weekend - Just Kidding! We had fun trail riding and got in some fishing (not much biting, but we had fun anyway), lots of relaxing, grilling, etc. Anyway, here are some pics:
My sister-in-law is fearless when it comes to mud - especially with me cheering her on with my camera in hand - "We'll pull you out, I promise......." LOL!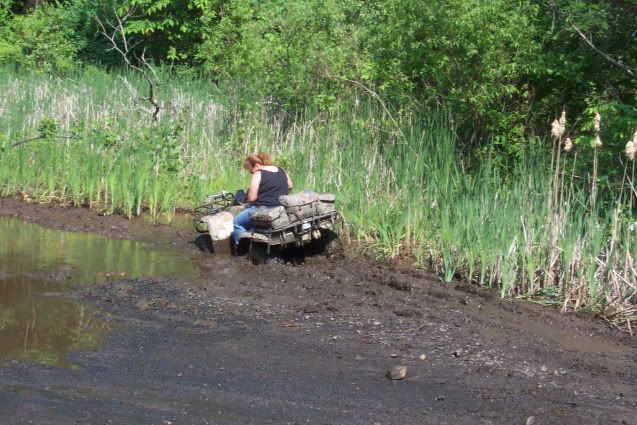 Here we are pulling her out. I use the term "we" because I'm taking the pictures! [
]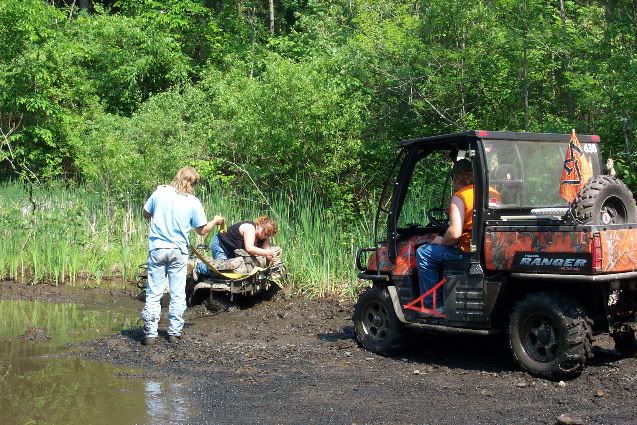 Kim got to ride her cousin's quad - looks like we may be making an investment soon! (Don't worry - she wore a helmet all the time she was riding except while playing in this mudhole waiting on us to pull her aunt out of the mud)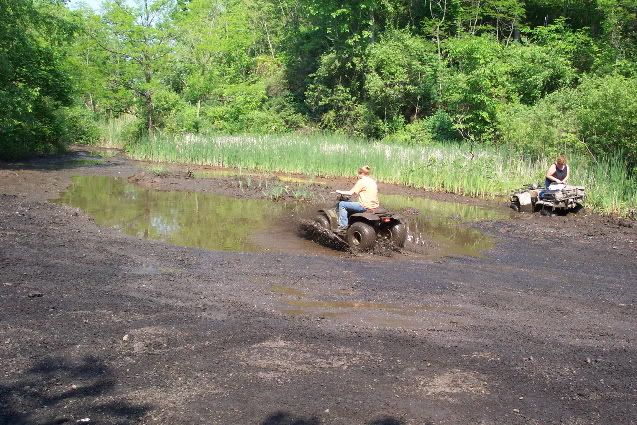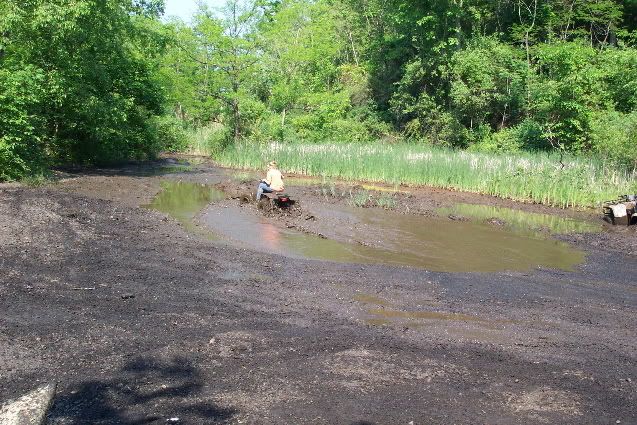 Not afraid to get muddy: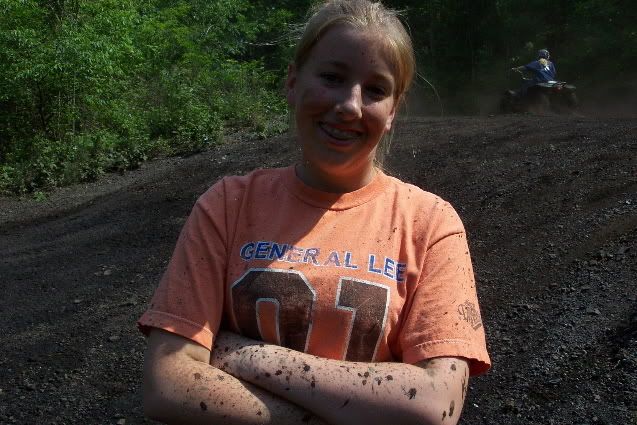 A few pics from the trails: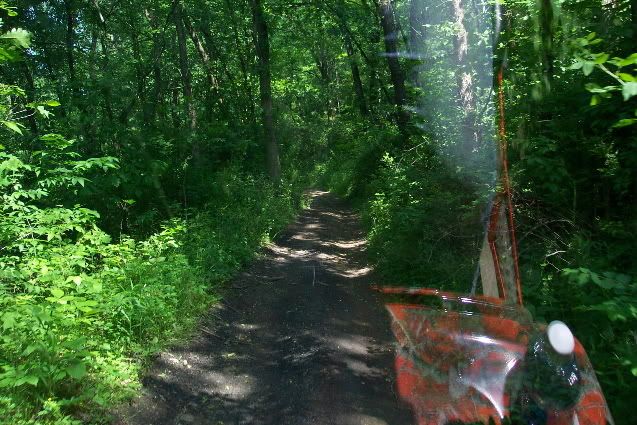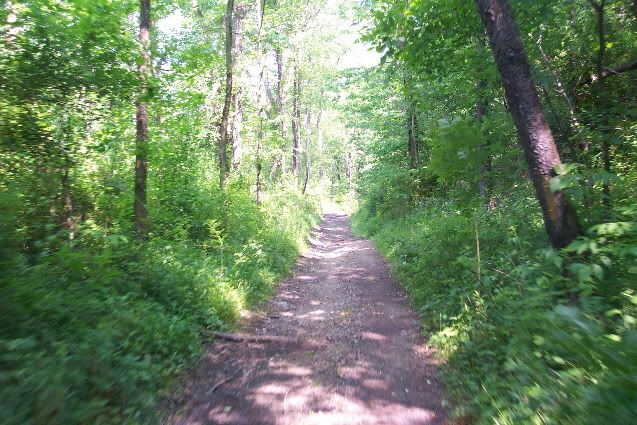 Our camping setup: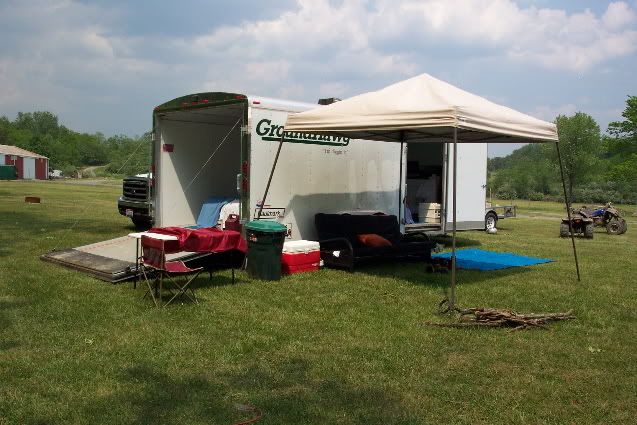 (Inside was our inflatable mattresses, just about anything you could think of that you would need-yes-even a portable toilet and don't forget the TV and DVD player!)
Dan and his brother relaxing after a game of cornhole: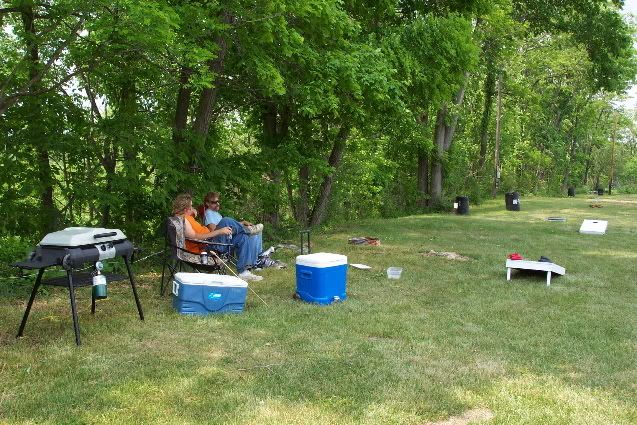 AND last, but definately not least!!!! Dan and his brother playing in the ranger!!!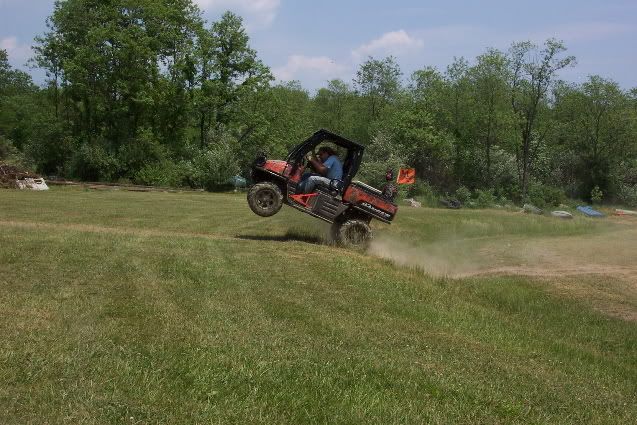 They had all 4 wheels off the ground,[
] but I didn't snap the digital pic at the right time. They offered to do it again (for the 3rd time)[:0] so I could get a good pic, but I told them this one was just fine! LOL! Yes, beer was involved! [
]
All in all, it was a great weekend - the only negatives are the fly bites that are itching like crazy right now and the sunburn I got on Monday while fishing.
~Lynette