Discussion Starter
·
#1
·
Well it took me several hours but I finally got around to building a stereo enclosure for the Ranger that didn't cost a small fortune, still looked nice and had the stereo tilted downward slightly so you can see it easy.
I started out with a cardboard template and several measurements of the stereo and the speakers. After that and a few brain cells later I fired up the table saw and wore out a tape measure but here's the end result. A custom made to fit complete unit.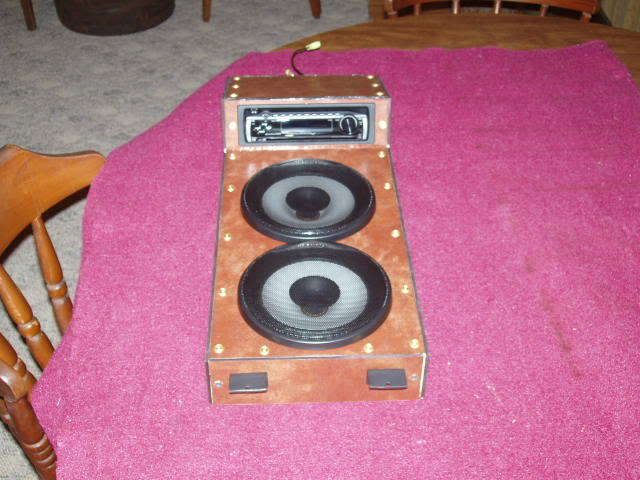 You can see that I just pig tailed the hot and the ground right out the back. I put quick connects on the wires so if I ever need to remove it all I have to do is take out 4 screws and unplug the wires. I was going to drill mounting holes in the roof and Poorfarmer suggested mounting it to the roll bar, great idea so I fabbed up some metal brackets.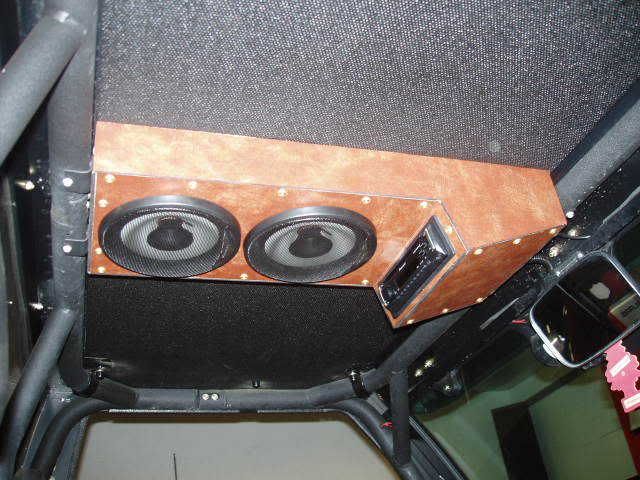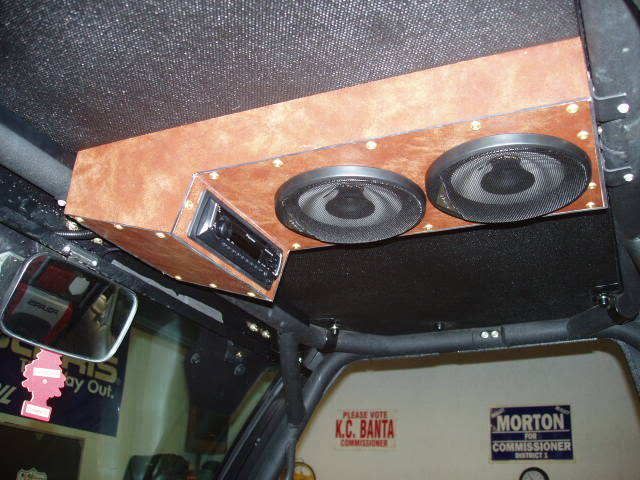 I got alot of great ideas from a bunch of you guys on the antennae deal. I liked Fred's idea of mounting it inside so there's no worries about getting it broke off by a limb. So I decided to mount mine in the corner also. I just drilled a hole in the front windshield frame and bolted it down. It might be hard to see but it's there, a black rubber one.
And last but not least I installed my new Odessey 925LMJ battery tonight and fired up the stereo. A minor amount of trimming on the front of the battery box and it was good to go.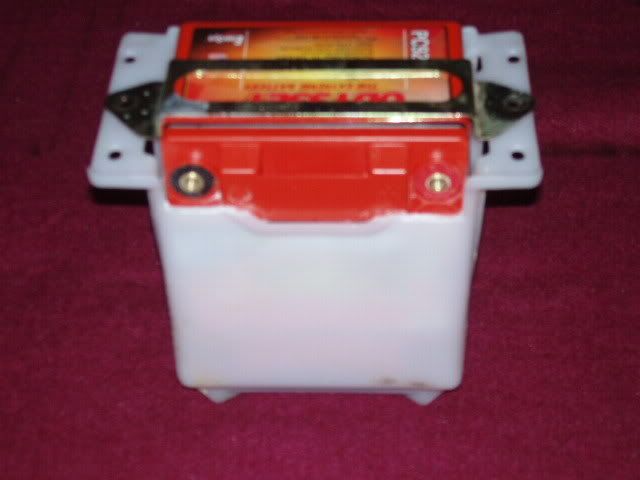 Hope you enjoy the pics, Brian