Discussion Starter
·
#1
·
Here's my version of the Lock n' Ride plug. I wanted someting that also had a hook on top so I would have additional tie-down points higher up in the bed.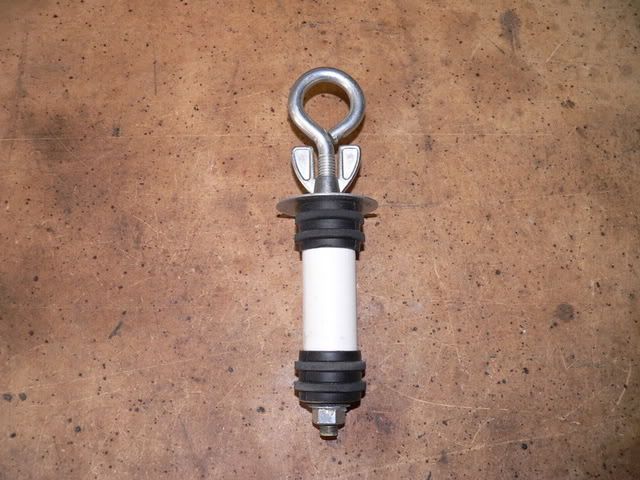 Here are the individual pieces. The key components are 2 1-1/2" test plugs (I bought mine at McMaster Carr for $1.50 each). The rubber from the test plug needs to be ground down a little for proper fit (chuck in drill and run over sand paper). The eye hooks are 3/8" and I bought the longest I could find that were threaded all the way to the top (they measure 5" total length). I used a 2-1/2" piece of all thread and a 3/8" nut to connect the eye hook and the all thread to get the right length. The spacer is 3/4" sch 40 PVC. The other hardware items were parts of the test plug, plus 2 extra 3/8" nuts.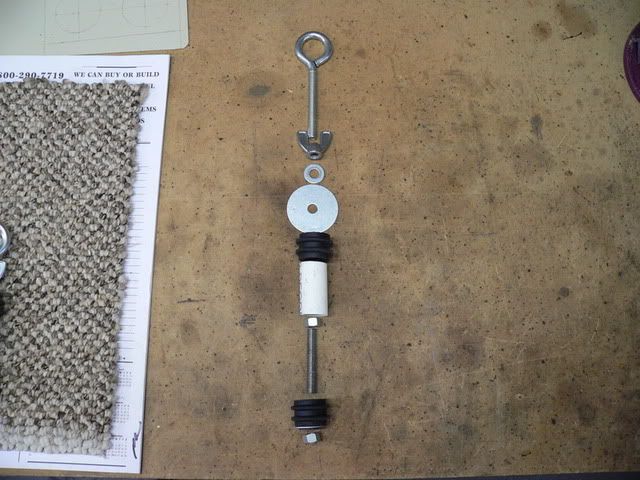 Here's the test plug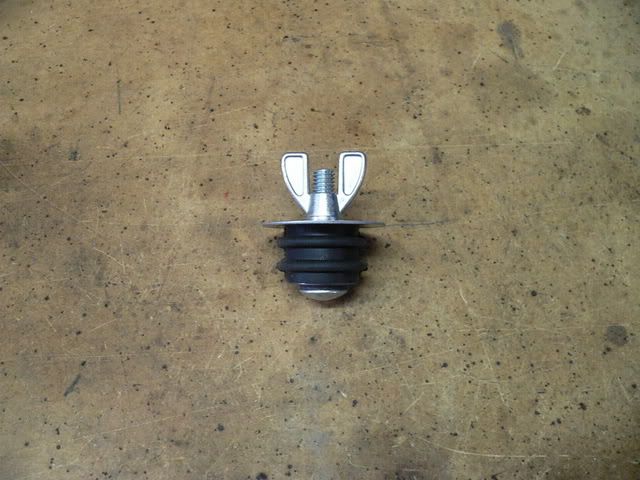 To expand the plug you hold the eye hook and tighten the wing nut...works great...a little over $4 to make.